Star Student Travel Protect Insurance, Student Travel, Overseas Student Travel Ins - Mumbai
Tuesday, 17 May 2011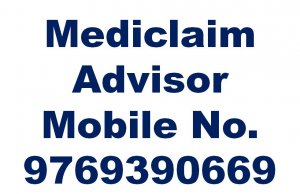 Item details
City:
Mumbai, Maharashtra
Contacts

Nixon Antao

9769390669
Item description
Call Nixon Antao on 9769390669 24 hours a day, 365 days a year, for Health Insurance Needs.
Star Student Travel Protect Insurance
Who can benefit from this Policy?
Students going abroad for their higher studies
Coverage
Medical benefits
Emergency Medical Benefits
Emergency Transportation back to India
Repatriation of mortal remains
Dental emergency expenses (following an accident
Travel related benefits
For injuries caused by accidents
For checked-in-baggage
For expenses incurred for getting a new passport if it is lost
Legal Claims
For bodily injury to third parties or damage to their property, caused by the Insured
Cost of bail bond following false arrest or wrongful detention
Compassionate benefits
Visit of one immediate family member, if the Insured is hospitalized
Repatriation due to medical reasons or death of family member, resulting in interruption in study
Reimbursement of Tuition Fees for the balance period in the event of death of the sponsor
Plan Options
Travel World Wide Including USA and Canada
Travel World Wide Excluding USA and Canada
Both the above plans have two sub options
Gold Plan
Silver Plan
Standard Plan
Sum Insured Options
The coverage is offered for three Sum Insured limits under all plans
USD 50,000
USD 100,000
USD 250,000
Coverage Limits : Gold Plan
Coverage Limits : Silver Plan
Coverage Limits : Standard Plan
Major Exclusions
Loss directly or indirectly occasioned by happening through or in consequence of
Travel against Medical Advice
Any Pre existing condition
With the intention of receiving medical treatment
Insured being aware of circumstances that could reasonable be expected to give rise to a claim
Winter Sports or the Use of Dry ski slopes
Manual work of any kind, etc
Claims arising from pregnancy
Claims increased by the Insured's own act or omission
Consequential Loss
Claims relating to Bankruptcy or Liquidation
Congenital anomalies or any other complications or conditions arising there from
Professional or Organised Sports, rock Climbing or mountaineering, racing speeds or endurance tests, hazardous pursuit or occupation or air travel (other than as a passenger) and similar activites.