Unicom PRINCE2 Workshop in Mumbai - Mumbai
Saturday, 30 April 2011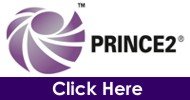 Item details
City:
Mumbai, Maharashtra
Contacts

Venkat

9566165670
Item description
Date and Venue: Monday, June 06- June 10, 2011 , Hotel Vits Lotus Suites
Next PRINCE2 - Foundation & Practitioner in Mumbai is on 12th-16th Dec 2011
For Registration and more information on the workshop , Please contact Training Manager on 99005 51887 or email at contact@unicomlearning.com
This course covers both PRINCE2TMFoundation and Practitioner course covering 5 days, out of which first four days will cover Foundation course followed by Foundation examination on 4th day. Day 5 will cover the Practitioner course followed by Practitioner examination.
Formal training lasts from 9.00am - 6.00pm each day with home study and revision exercises. We provide detailed training material since the PRINCE2TM manual is intended as a reference book and does not by itself provide a sound basis for studying the method. There is an integrated case study to provide a firm basis for discussion and understanding of the method.
Participant Mix:
PMO, IT governance, Consultant, Project Manager, Program Manager, Business Analyst, Delivery Manager, Professionals from IT, Telecom, Healthcare, Banking, Finance
About Faculty:
He is an accredited PRINCE trainer and developed all the material used on the accredited PRINCE2 training courses offered by UNICOM, UK.