Zoom Eye Drop Manufactrer & Suppliers - Mumbai
Thursday, 13 October 2011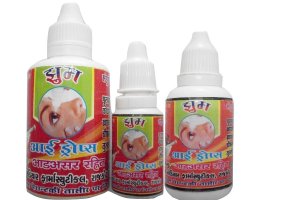 Item details
City:
Mumbai, Maharashtra
Contacts

MR.ROHIT B KAPOPARA

9374751085
Item description
Khodiyar Ayurvedic Co,
Product Maker :-Mr.Rohit B Kapopara,& Mr.Chirag Khunt
Manager, Contact Person :– Mr.Jigneshbhai Patel Mo :– +919374751085
FDA LIC NO :– 1602 (RAJKOT / GUJARAT)
ZOOM EYE DROP 100 M L OF PACK & 975/-Rs OF MRP
ZOOM EYE DROP 10 M L OF PACK & 100/-Rs OF MRP
100% WITH MONEY BACK GUARANTEE
100% AYURVEDIC PRODUCT
Eyedrops Manufacturers Of India
Benefits of ZOOM EYE DROPS
Helps in reducing glass numbers
Cures cataract
Treating problems like itchy eyes, dry eyes, infection in eyes, red eyes, watery eyes & many more problems of eyes.
Each Bottle of ZOOM EYE DROPS contains (Ingredients)
1 Extracts Of Coriander 23%
2 Extract The Original Khakhara 17%
3 Extract OF The Triphala 19%
4 Pure Rose Water 39%
5 Extracts Of Basil 02%
Direction for use
2 drops in both eyes, minimum thrice a day, and if possible put drops in your eyes every hour to get quick result. Close your eyes for 5 minutes upon use. The Zoom drops will remain for an hour in the eyes. Use Zoom drops regularly to get assured result.
Money Back Guarantee
We need eye test report before you get Zoom Eye Drop. Use first bottle regularly or before 45 days maximum, and then again go to the doctor and get your eyes tested. Bring the report and empty bottle to the company and get second bottle and use as per direction. Result depends on eye conditions. In some case it work with one bottle and maximum up to 3 bottles. If your eye problems are not cured after all 3 bottles are used, then you are entitled to get refund of the money. Terms & Conditions Apply.