Angel/ tarot card readings reiki crystal healing therapy classes. One-day prac - Mumbai
Wednesday, 31 August 2011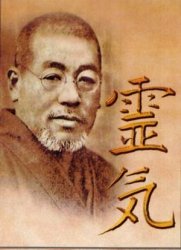 Item details
City:
Mumbai, Maharashtra
Contacts

rashu

9225656640
Item description
I teach all the Four Level of Usui Reiki. Each course (level) takes just one session of 5 to 6 hours except the Teacher's course. To ensure personal attention and proper training, I prefer to teach individually or small groups of up to 5 persons at a time.
Classes are also arranged generally on weekends (Saturdays and Sundays) and other holidays. Entry is through advance registration, which can be done through phone call.

Receiving the Angel/ Tarot card readings REIKI CRYSTAL HEALING THERAPY attunements is one of the next stages you need to take before becoming fully Enlightened.

At the first level Reiki it is experiencing reality as it is. That is where the Mind doesn't interfere with your experience. What is happening within you is a lot of ceaseless chatter going on.


Continuous talk, interference from the past, day dreaming about the future; very rarely are you looking at the birds as it is, looking at the face of the child as it is.


People do not experience reality as it is. The first stage of Enlightenment is where the interference of the mind stops and the senses become alive.


The second stage of Reiki Enlightenment is to feel a tremendous sense of connectedness with the world around you.


You feel connectedness with the plant, with the human being in front of you, with the animal, with the mat on which you are sitting, to the sky, you feel connected to every thing and everybody around you. You don't feel that you are alone and don't feel the sense of separate existence, which basically is the curse of man.


The third stage of Reiki Enlightenment is where you experience oneness with the universe. It is no more a sense of connectedness instead you experience a complete union with the universe. You experience Cosmic Consciousness.


The Fourth stage Reiki of Enlightenment is That is "I am this whole process called the Universe".


In Reiki we are attuned to a special vibrational frequency that will enable us to shift our conscious awareness and energies so that our senses become alive and our mind ceases to interfere with our thoughts. we move through the portal to attain the stage of Enlightenment.

Crystal Therapy


Crystals have been used for healing, amongst other purposes, for thousands of years . All Crystal & Reiki Masters are attuned with the Life Cycle Energy Symbols, which were the actual symbols used in Reiki initiations. the crystal healing techniques are very similar and have much the same effect.


Crystal may be defined as the use of crystals in combination with the channelling of Reiki (healing energies) to stimulate the self-healing mechanisms of the mind, body and spirit.


It is not necessary to use crystals in order to give an effective Reiki treatment and, likewise, not all crystal healers are Reiki Practitioners.


crystal healing is not always taught in Reiki courses and vice-versa, as many people experience positive improvements in their health when receiving treatments using a combination of Reiki energies and Crystal Healing - treatments and courses in Crystal & Reiki are now being made available at the Rashu'S Holistic Services

Angel Therapy

Angel Therapy is a spiritual healing method that helps to heal and harmonize a person's life in a non-denominational way. The idea behind the therapy is that by establishing a connection with angelic beings, it is possible to identify and treat a wide range of health ailments. By connecting with angels, guardian angels and archangels, an Angel Therapy Practitioner can offer messages of guidance to his or her clients, as well as help them open उप

Tarot Reading

WE do personalized tarot reading for an individual regarding any issues , like marriage, divorce, job, children, career choices, finances, family problems, education. Etc.

Tarot Reading has become more in demand, as it connects with one? s energy and their present karma, it gives accurate Prediction, Probabilities , Advices and Guidance? s.

You can get an reading via email also. You just have to write your problem via email , with your full name, mother? s name , your date of birth and current place of residence. We charge Rs 500/- per session. Your reading will be done once we receive the payment in full and within 7 days you will get ur reply via email.