Society Now: Smart Security Tips for Apartments and Renters - Mumbai
Wednesday, 19 December 2018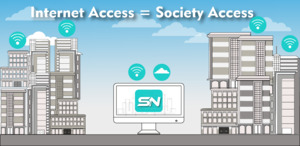 Item details
City:
Mumbai, Maharashtra
Contacts

T6 Solutions

02026125522
Item description
It is not enough to find a good apartment in a cooperative society. The safety and security of the apartment and your belongings inside the apartment is important as well. Usually one would expect a society management software to include elements of security. But as an owner or renter, it is also your responsibility to take care of the security. Let us discuss ten few simple ways to ensure that your apartment is safe:

1. A basic safety precaution to take is to install a security system for your home. Do keep in mind that the residential management software would only cover the common areas. But for your apartment, you need to install your system. A typical system would include security cameras, alarm systems, and also smoke detector systems.

2.We are used to seeing the big estates with huge grounds lighted up with bright lights in movies. But even if you stay in an apartment, it is not a bad idea to have external/outdoor lights installed.

3.Many houses get burgled because of the simple reason of leaving balcony doors or other sliding windows open. An advanced security system is of no use if your doors and windows are open. Many people also underestimate the security risk of a balcony door if the flat is on the top floor.

4.Banks offer safe deposit lockers to keep your valuables in. People use it to store jewelry, important documents, family heirlooms etc. If you have a long-standing relationship with a bank, you can ask for a locker, and shift all your valuables there.

5.With the rise in popularity of social media, there is a growing tendency among people to post about every small and big trip of theirs before or during the trip. Avoid that temptation, and share your experiences after you return. Lots of burglars decide the time for their burglary after seeing social media posts.

6.You should also invest in good quality locks and bolts for your doors, even if you have installed a security system. There are pick resistant locks now available which make it almost important to break in.

7.We usually think only of doors while buying locks. But many break-ins occur through windows. You should invest in window locks as well, which will secure a comparatively easy (for the burglars) entry point.

8.A common way for burglars to enter nowadays is through the front door! Yes, you read that right. And no, we are not referring to the breaking in of the front door. Burglars often pretend to be someone they are not, like courier delivery boys, utility workers, repairmen etc. The way to prevent this is to install door chains and peepholes on your front door. If you are not sure whether you recognize the people you see through the peephole, open the door 4 inches after putting the chain lock in place, and ask to see their identification.


9.Do not stay aloof from your neighbors. Get to know them, so that they feel confident about ringing your bell and reporting any suspicious activity to you. In case you are going away for a few days, they can be depended on to keep a lookout.

10.You don't need to be paranoid, but you should always keep an ear and eye open for any suspicious activity. It could just be a person you see outside your Society Now for two consecutive days but haven't seen before.