What are Cryptocurrency Exchanges? - Mumbai
Friday, 16 February 2018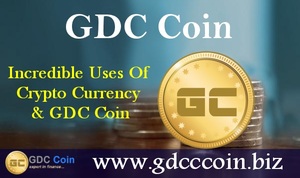 Item details
City:
Mumbai, Maharashtra
Contacts

Ajit Patil

07676744411
Item description
There's so much debate going on about the digital currencies and the era of Cryptocurrencies. Suddenly people have not only started listening to them, but also are interested to genuinely understand the concept, accept, invest and participate beyond just investing. Globally, people with varied languages, culture, creed and social-economic backgrounds have started exploring the commercial- value of cryptocurrencies. This positive trend has encouraged and is developing strong Cryptocurrency exchanges.

Cryptocurrency Exchanges

Before you should understand what are Cryptocurrency Exchanges, how you can join them, and what the available exchanges, you need to check the following data to understand the current impact of Cryptocurrency on the global ecosystem.

A. A survey, done PricewaterhouseCoopers Consumer Cryptocurrency Survey 2015, asked sample customers using cryptocurrencies where they have used digital currencies in last 12 months?

Answer: 81% said to online shopping,
14% said for paying credit card bills

This clearly shows that the kind of impact cryptocurrencies can make on financial services. Similarly the retail industry will be benefitted with easier purchases and reduced costs from credit card transactions

B. Between 12th June 2016 to 11th June 2017 the prices of some of the top known Cryptocurrencies showed the following growth, in percentage:

1. Bitcoin-370%
2. Ethereum- 2308%
3. Ripple- 4568%
4. NEM- 10617%


Cryptocurrency exchanges are the websites were you can sell, buy cryptocurrencies. You also can exchange them for other digital currencies or fiat currencies like USD and Euro. For someone who is interested in professional trading, you need to have an account and verification ID before you use the exchange. For casual visitor, the same is not required and you may use other options or platforms to get access.

These exchanges are available as –

1. For Direct Trading: They don't have fixed market price and allow direct person to person trading. It is open between individuals from various countries and the market price or the exchange rate is decided by the seller.

2. For Brokers: Here the market price is set by a broker and you can visit these websites to buy Cryptocurrency at their rates. The brokers are equivalent to foreign exchange dealers.

3. As Trading Platforms: Easy to use, these are websites to connect sellers and buyers and they take their fees for each transaction. Excitement and curiosity definitely increases the moment you get valuable elaboration on Cryptocurrency. You must, though, hold your horses and familiarize on the following before joining an exchange.

1. Inquire on the reputability of Exchange: Search various sites and individuals who can share reviews and feedback on the reputation of the exchange. There are renowned industry websites who can give you the insight on Cryptocurrency exchanges. You may check "BitcoinTalk" or "Reddit".

2. Fees/ Usage Charges: You must check terms and conditions of joining exchanges. Few have deposits, Fees, transaction charges and even withdrawal fees. Few also allow you limited duration of usage against the fees.

3. Payment Modes: Before joining check the available payment modes they offer. Various payment modes which are generally available are – Credit and Debit card, Wire transfers, PayPal and much more. The more the number of mode the better as you get the choice. Also, you should avoid using credit card mode as it requires identity verification. The chances of fraud with such transactions are higher and they come with premium price. Credit cards have high processing and transaction fees as well. In a wire transfer banks take long time to process and hence can be time consuming.

4. Need for Verification: Most exchanges call for identity verification, which safeguards them from any fraudulent transaction, scams and money laundering. There are few which allow anonymity where you need not identify you. It is advised to join the one with ID verification requirements for deposits and withdrawals.

5. Border Limitations: Some exchanges do not operate and allow transactions beyond limited boundaries of certain states and countries. You must hence take care, while joining, that the exchange you wish to join allows you and operates within the state or country you live in.

6. Exchange rates: This is for sure that exchanges will offer varied exchange rates. It is you who need to decide and trade accordingly. Usually the rates can vary between 10%.

There are numerous exchanges available for you to trade in like- Coinbase, Kraken, CEX.IO, ShapeShift, Poloniex, Bitstamp and much more. Be judgemental based on the reviews, user-friendliness, accessibility, charges and safety.