Which Mobile Application Development Platform is Ideal for Your Business? - Mumbai
Friday, 30 December 2016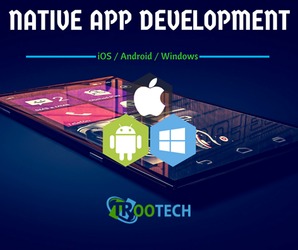 Item details
City:
Mumbai, Maharashtra
Contacts

sara
Item description
Planning a mobile app articulately proves to be a challenge. There are plenty of questions that need to be answered before you can drive through a perfectly developed app, and improve your business conversions.

The first thing that needs to be answered is do you need an app, or will a website derive the same benefits for your business? If you answer this question, you would know if an app is useful for your business or not. In most cases, you would see that a mobile website is all that you need. But, in case you feel an app is essential for your business, the next question would be what do you want the app to do? The goals that you are aiming for need to be decided before you go ahead with app development. The defined goals and the business needs will help you define the app that you are planning for your business.

Once you are done with these two questions, you need to answer yet another important question- which platforms do you want to begin the app development with? iOS and Android are both challenging businesses, and it needs to be defined before you begin which platform do you want to start with. It is always good to start with one before you plunge into the multi-platform mode. Here, we will discuss the pros and cons associated with three different app development platforms that are currently emerging and said to be appropriate for your business. Let's get started with each of them one by one.