What Does It Take to Develop an Instagram Clone? – TRooTech - Mumbai
Saturday, 17 December 2016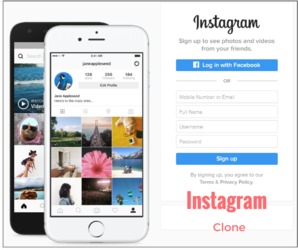 Item details
City:
Mumbai, Maharashtra
Contacts

sara
Item description
Visual content is compelling and has become the most sought after content in the digitally dominated times. Instagram has a great followership, and the success of this social networking platform has given rise to the number of clones being developed. The photo sharing app market has a lot of players, and there are some unique characteristics to this segment. Let's list down some uniqueness that you cannot ignore. There is the social aspect which involves profiles, followers, likes, shares and comments which is a must-have feature in this app. The photo editing tools also play an important part in these apps, and these tools include crops, frames, filters, collages, stickers etc. Filtered discovery is important for the success of the photo sharing app, and the main functions of this discovery tool includes hashtags, usernames, locations, popular posts etc. If you are building an Instagram clone, you should know what all should be included in such an app, and then understand the market for which you are aping the app, and finally start with building the app.

The strengths of a photo app are the uniqueness of the concept and the word of mouth publicity it is likely to get. The weaknesses include the quality of the camera using which you are planning to upload the photos and the privacy issues. One of the primary threats is the technical challenges while the opportunities are the improved photo editing functionality that comes with such apps.

You need to know the market and the end goals you are planning to achieve and keep an eye on the KPI for the app to make sure it is a sure success. KPIs include the number of active users, and the publicity it gains from word of mouth.