Metal wall murals, metal wall decor, murals, metal sculptures, statues, brass cast ac - Mumbai
Thursday, 24 February 2011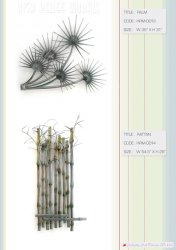 Item details
City:
Mumbai, Maharashtra
Contacts

sampath

09500118599
Item description
We are group of artists work for architecture and we do artworks in the most professional manner. We are based in Chennai and we are expanding to different parts of India. We do have wide range of innovative art works such as Murals, Sculptures, Paintings, Artifacts that can be applied both in Interiors and Exteriors. As we work from our own well equipped studio therefore we can customize the work of art in any medium and style of your choice. We have attached images of the work we have executed.
Our galleries in Mumbai, Bangalore, Chennai & Hyderabad
With best regards
Sampath Appasamy Director
919500118599 & 919444415904
sampath@artisticks.co.in
Artistick's Art Forum (P) Ltd.
Mumbai Gallery:
No: 44, Lakshmi Plaza, Laxmi Industrial Estate
New Link Road, Andheri (W) Mumbai – 400 053
Ph No: 022 – 2636 0932.