Online Software Development Company in Mumbai - Softlabs Group - Mumbai
Thursday, 26 June 2014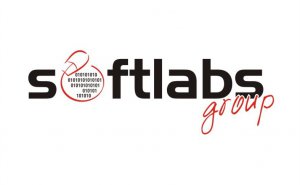 Item details
City:
Mumbai, Maharashtra
Contacts

9820358565

02265789442
Item description
Softlabs Group established in the year 2003 is a one-stop solution for your entire Information Technology. It has various diversified activities such as Software Development, Web Designing and Web Application Development, and Software Consulting. Our team of professionals is serving for many of the reputed organizations both in public and private sector across India. We further wish to expand globally with the efficient network and our continuous efforts in order to endeavor our presence felt in the world market.

Our Software Development Center based in Mumbai is specialized in developing customized software solutions to efficiently manage business and critical information. Our well-defined service vision aligns with the client requirements, priorities and pursue for creating measurable values. We have excellent developmental methodology, infrastructure, skills and technological capabilities to create and deliver value-added products and services at all given times. Learn how our expertise can generate business value for your company.

We are glad to announce that, we are a Registered Microsoft Partner.
Our asociatiation with Microsoft Corporation provides a complete array of benefits designed to help us and in turn our Clients to be more competitive. Microsoft enables us to provide software, support, and additional resources at a lower development costs as well as helps us in speeding up the delivery process. We have access to learning and implementation of various new technologies of Microsoft Corporation.

We are a proud Crisil Rated & Verified Company.
Crisil Ratings are based on the key success factors for the software which industry include the presence of:
1. Size of operation
2. Utilisation and retention of the work force
3. Diversity in product offering, client and geography
4. Position in the value chain in service offering
5. Extent of repeat business
Our Consultancy Services help you trace your software requirements and business problem areas which can be effectively managed by innovative software solutions. With our knowledge and technical expertise, we can widen your ideas and provide exposure to latest technology for best implementation of automation in your existing business functions.
Development of truly usable and successful solutions takes more than just technology. It demands an in-depth understanding of your industry, an appreciation of its unique challenges and opportunities, a familiarity with how employees work, how companies interact with their partners, and what keeps customers happy, today and tomorrow. It requires experience.
Further, the requirements of each industry also depend on their respective location. The needs for our domestic clients are very different from those of our International clients. Softlabs Group has the advantage of understanding a diverse range of industries in both the domestic and the global market.
At Softlabs Group, our comprehensive industry insights foster innovative solutions. Combining industry-specific experience with extensive technical expertise, our seasoned professionals develop technology solutions that address the unique challenges of our clients' markets.