Convert your website into application at just inr 5999 only - Mumbai
Wednesday, 11 October 2017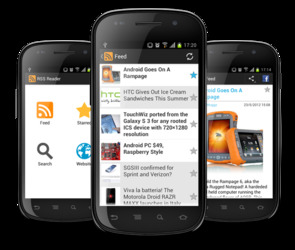 Item details
City:
Mumbai, Maharashtra
Contacts

v2app Consulting Pvt Ltd

+91 9655358442
Item description
Get your app published without writing a single line of code. V2app software and team is all you need.
In this 21st Century, to complement your web presence, you need to have a Business App to build a loyal user base and to grow your business. With over 2 Billion Smartphone users worldwide in 2016, each one tends to spend 85% of their time on device using apps. So your app should include:
• Your icon and brand on your user's home screen
• App Store and Google Play profiles to acquire new users
• Push notifications help retain users and drive repeated visits
• Native mobile advertising = no ad blockers
• Fast navigation means more time spent in your app
• Easy, native social sharing helps your content spread
Get your App developed for IOS and Android with your own logo, icon and launch screen.
The features you avail from V2app are :
• Mobile app for iOS & Android
• Your own logo, icon, launch screen.
• Max. 9 Screens for Android & IOS.
• Push Notifications
• App build & submission
• Publish on your own accounts
One of the pioneers in mobile app development services, we at V2app has witnessed the entire evolution of mobile software since inception. Setting a benchmark in making quality mobile apps, we are now perceived as one of the best entities providing end to end solutions for mobile apps.