Portable Display exhibit at affordable price (Tool free, light weight - Mumbai
Thursday, 8 August 2013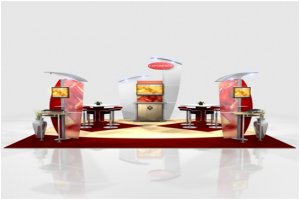 Item details
City:
Mumbai, Maharashtra
Contacts

Utsav Kedia

619-298-6473
Item description
AIR combines true portability with stability to support computers, monitors, shelving and locking storage cabinets. It can be set-up quickly and easily without using any tools.
Features:
• Light Weight
• Tool Free
• Quick Set-up
• DIY
• Eco-Friendly Fabric Graphics
• LED
Airlite uses various accessories such as wings and overlay panels that provide additional branding opportunities. Inclusion of different storage counters adds to the storage ability and design of the booth.
Airlite Fusion has standard parts that can be reconfigured for a future show thereby promising a good ROI to the user.
We create the highest quality solutions for our customers' exhibiting and marketing needs through innovative design, products and services.